Attorney Profile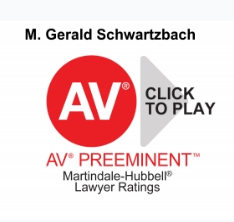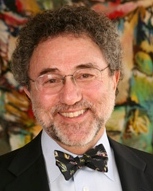 Mr. Schwartzbach, a trial lawyer for 47 years, is listed in Top 100 Attorneys, Super Lawyers, The Martindale-Hubbell Bar Register of Preeminent Lawyers, and the Marquis Publications Who's Who in the World, Who's Who in America and Who's Who in American Law.
Mr. Schwartzbach is a recipient of the Skip Glenn Award, presented for outstanding service in defense of a client by California Attorneys for Criminal Justice, a statewide organization of over 2,000 criminal defense attorneys. In 2009 Mr. Schwartzbach was named Distinguished Advocate by the Advisory Board of the Heafey Center for Trial and Appellate Advocacy at Santa Clara University School of Law, an honor shared with among others, Richard Racehorse Haynes, Shirley Hufstedler, Albert Kreiger, Stephen Bright, Charles Ogletree, Barry Scheck, and Johnnie Cochran.
In addition to his trial work, Mr. Schwartzbach has lectured extensively on a variety of subjects related to trial practice and the criminal justice system. He has spoken to audiences at seminars and meetings sponsored by the organizations listed below under Classes/Seminars Taught.
Mr. Schwartzbach has also testified in capital murder habeas corpus proceedings as an expert on the competence of counsel, and has served on the boards of numerous professional organizations.

The following is a partial list of Mr. Schwartzbach's more publicized cases.
2017 - In 2017, Mr. Schwartzbach obtained a finding of Not Guilty by Reason of Insanity for Angelo Zamora. In 2016, Mr. Zamora killed his great aunt, prominent San Francisco criminal defense attorney Marla Zamora. Ms. Zamora had worked in the San Francisco Public Defender Office for 30 years.
2008 - In the first criminal prosecution of its kind in the United States, Mr. Schwartzbach won an acquittal in the San Luis Obispo County Superior Court for Dr. Hootan Roozrokh. Dr. Roozrokh, an organ transplant surgeon, was charged with attempting to hasten the death of a potential organ donor. The prosecution received international media attention and Dr. Roozrokh's exoneration has been widely viewed as both restoring confidence in the system of organ transplantation and making a significant contribution to the treatment of suffering in End-of-Life Care.
2006-2007 - Mr. Schwartzbach successfully represented NFL star running back Marshawn Lynch, resulting in the Alameda County District Attorney's Office's decision not to file any criminal charges against Mr. Lynch.
2005 - Mr. Schwartzbach won the acquittal of the actor Robert Blake in a highly publicized Los Angeles murder trial that received both national and international attention. A national television audience viewed the trial's opening statements, closing arguments and rendering of verdicts.
2003 - Mr. Schwartzbach was lead counsel for Glen Buddy Nickerson, who, based upon a finding of actual innocence, was released from prison after having been incarcerated for 18 and a half years for a 1984 double murder. Mr. Nickerson's federal habeas corpus petition was granted by the Honorable Marilyn Hall Patel, Chief Judge of the United States District Court for the Northern District of California. Judge Patel found that Mr. Nickerson was denied a fair trial as a result of police misconduct. The court concluded that the manipulation of evidence and failure to disclose exculpatory materials pervaded the law enforcement investigation and the evidence at trial.
2000 - Before Mr. Nickerson's ultimate release, Mr. Schwartzbach persuaded the Chief Judge of the United States District Court for the Northern District of California to set aside the statute of limitations of the Antiterrorism and Effective Death Penalty Act of 1996. The court based the landmark decision upon "a satisfactory showing of actual innocence."
1999 - Mr. Schwartzbach was one of the trial lawyers who obtained a jury verdict in excess of $295 million in the landmark personal injury/products liability case of Romo v. Ford Motor Co. in Stanislaus County Superior Court.
1995 - On behalf of former San Francisco Police Officer Joanne Welsh, Mr. Schwartzbach and his co-counsel won judgments of sex discrimination and retaliation against the City and County of San Francisco in a federal civil rights trial.
1992-1995 - Mr. Schwartzbach was chief trial counsel for Murray John Lodge, Jr. in Santa Clara County Superior Court. After two lengthy trials, Mr. Lodge received a life sentence, as opposed to the death penalty, despite the fact that he had been convicted of a double murder and an attempted murder, and 43 separate incidents in aggravation had been alleged against him.
1988 - Representing the controversial co-founder of Neuro-Linguistic Programming, Mr. Schwartzbach secured the acquittal of Richard Bandler in a celebrated Santa Cruz County Superior Court murder trial.
1986 - Mr. Schwartzbach was chief trial counsel for attorney Stephen Bingham, who was acquitted of conspiracy and multiple murder charges in a Marin County Superior Court trial. This internationally publicized case arose out of an alleged escape attempt from San Quentin Prison by Black Panther George Jackson, which resulted in the death of Mr. Jackson, two other inmates, and three prison guards.
1982 - As counsel for the petitioner in the landmark case of Keenan v. Superior Court, Mr. Schwartzbach persuaded the California Supreme Court to establish the presumptive right of defendants in capital murder cases to have two court-appointed attorneys. (31 Cal.3d 424 (1982).)
1982 - Mr. Schwartzbach obtained the acquittal of Reuben Vizcarra in an Alameda County Superior Court trial in which Mr. Vizcarra was charged with having masterminded the assassination of the Police Chief of Union City, California.
1981 - Helping to pioneer the Battered Women's Syndrome Defense, Mr. Schwartzbach successfully defended Delores Churchill against an attempted murder charge in a San Francisco Superior Court trial.
1978 - Mr. Schwartzbach was counsel in Hawkins v. Superior Court, an opinion of the California Supreme Court in which the Court held that all California felony defendants have a right to a preliminary hearing, whether prosecuted by complaint or indictment. (22 Cal. 3d 584 (1978).)
1971 - Successfully arguing that the state of Arkansas' penal system violated the constitutional prohibition against cruel and unusual punishment, Mr. Schwartzbach convinced the Governor of Michigan to deny a request by the Governor of Arkansas for the extradition of black prison escapee Lester Stiggers. At age 15, Mr. Stiggers had been convicted, in a one-day trial, of the murder of his physically abusive father.
Bar Admissions
Michigan, 1970 U.S. District Court Eastern District of Michigan, 1970
California, 1974
U.S. District Court Northern District of California, 1974
U.S. District Court Southern District of California, 1978
U.S. Court of Appeals 9th Circuit, 1980
U.S. Supreme Court, 1982

Education
The George Washington University Law School, Washington, District of Columbia, 1969T
Washington & Jefferson College, Washington, Pennsylvania, 1966

Honors and Awards
Lifetime Achievement selection of M. Gerald Schwartzbach among America's Top 100 Attorneys® (www.AmericasTop100Attorneys.com)
Elected a Woodrow Wilson Visiting Fellow
Skip Glenn Award of California Attorneys for Criminal Justice
Distinguished Advocate, Santa Clara University School of Law
The Best Lawyers in America, by Woodward/White
Northern California Super Lawyers, by Thomson Reuters
The Martindale-Hubbell Bar Register of Preeminent Lawyers
Marquis Who's Who in the World, Who's Who in America and Who's Who in American Law
Outstanding Service Award, Northern California Innocence Project

Classes/Seminars Taught
American College of Forensic Psychiatry
Bar Association of San Francisco
California Attorneys for Criminal Justice
California Continuing Education of the Bar
California Public Defenders Association
California Regional Trial Lawyers Association
Commonwealth Club of California
Compton Bar Association
Contra Costa County Bar Association
Florida Public Defender Association
Law and Library Association of Luzerne County, Pennsylvania
Lawyers Club of San Francisco
Los Angeles County Public Defender Office
Los Angeles Criminal Courts Bar Association
Marin County Bar Association
Marin County Public Defender Office
Marin County Rotary Club
National Association of Criminal Defense Lawyers
National Center For Courts and Media
National Lawyers Guild
Oregon Criminal Defense Lawyers Association
San Diego Criminal Trial Lawyers Association
Santa Clara University School of Law
Santa Cruz Criminal Trial Lawyers Association
Seattle University School of Law
Stanford University School of Law
State Bar of California
State Bar of Nevada
The Recorder (legal newspaper)
UC Hastings College of the Law Litigation Advocacy Program
University of Judaism
University of San Francisco School of Law
Washington & Jefferson College

Professional Associations and Memberships
The American Bar Association
State Bar of California
California Attorneys for Criminal Justice - Former Member of Board of Directors
Bar Association of San Francisco - Former Chair, Criminal Justice Section
Bar Association of San Francisco - Former Criminal Justice Advisory Council
National Lawyers Guild
National Association of Criminal Defense Lawyers
Northern California Criminal Trial Lawyers Association - Former Member Board of Governors
Marin County Bar Association

Pro Bono Activities
La Casa de las Madres - first male elected to Board of Directors of San Francisco's first shelter for battered women and their children, 1981 – 1990
Volunteers In Service To America - Detroit, Michigan, 1969 - 1970